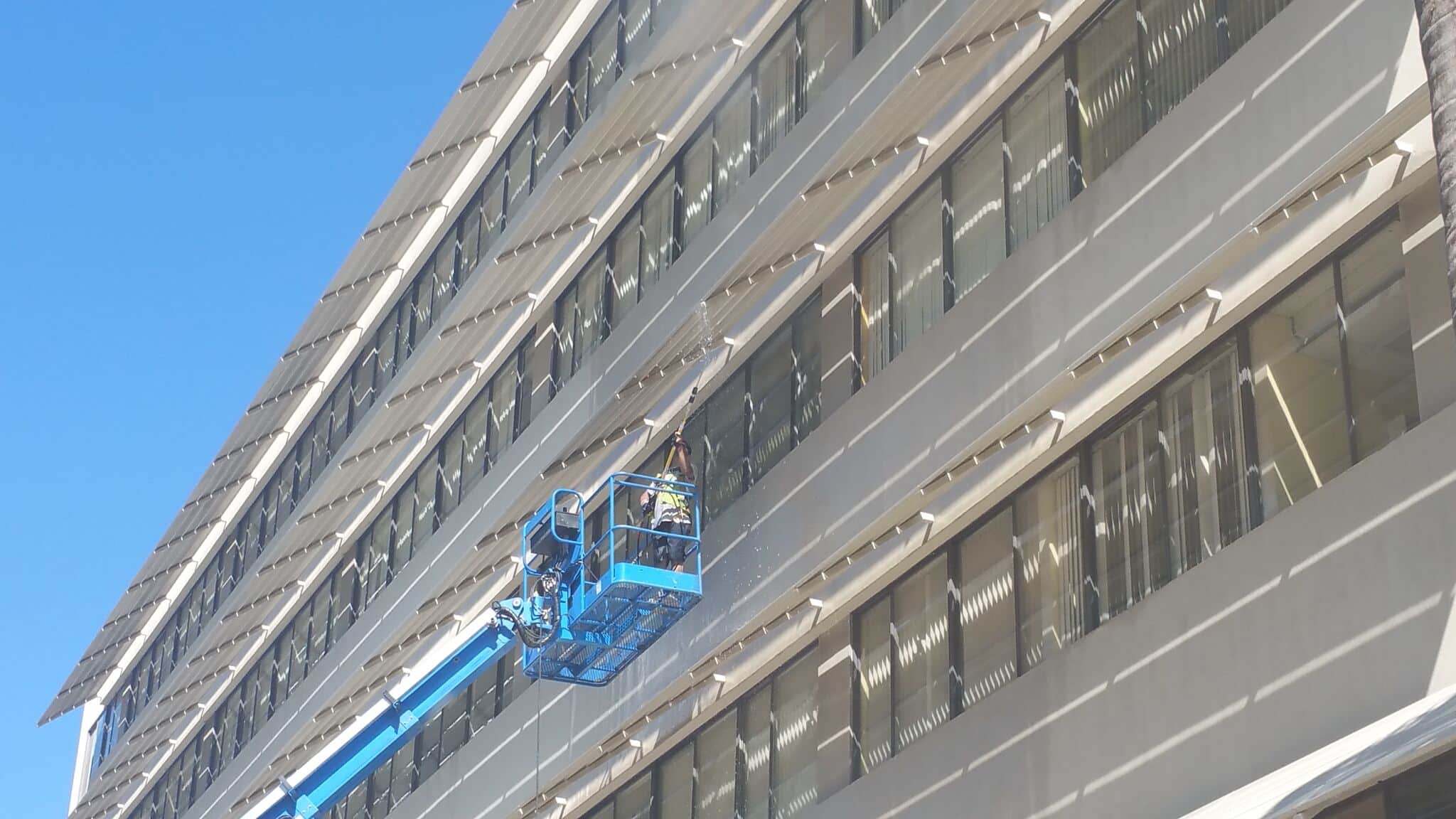 Commercial Painting, Surface Treatments, and Care
Affinity
PRO
My company was very pleased with the results and couldn't be happier with our choice to go with Affinity. I will be sure to call them again when I need any painting services, as well as refer them to anyone else who does. ~Jimmy N.
Protect, Beautify, and Preserve Your Commercial Property
Interior & Exterior Services
Walls and Ceilings Painting
Doors and Windows Painting
High Traffic Coatings
Specialized Coating Applications
Energy Saving Insulation Coatings
Architectural Applications
Silicone Coatings
Floor and Structure Coating
Ceramic Coatings
Vinyl and Vinyl Esters
Wall Coatings & Coverings
Graphics Art Displays
Texture Coatings
Waterproofing
Decorative and Faux Finishes
Project Types
Corporate Tenant
Retail
Commercial Ground up
Tilts up
Warehouses
Food Plants
Hotels
Cinemas
Banks
Country Clubs
New Construction
Storage Facilities
No Hassles. On-time. On-budget.
We're a full-service commercial painting contractor, providing all the services necessary to protect, beautify, preserve, and improve the value of a property.
We have the specialized, equipment, expertise, and deep understanding of the unique needs of commercial painting and surface treatments to complete your project on-time and on-budget.
We've successfully contracted for services  with such great companies and organizations such as Residence Inn LAX, Playa Pacific, Ann Taylor, Covina Hospital, UCLA, Boeing, Marriott, and City of Burbank to name a few. We are proud of our clients – they define our company and commitment to excellence.
Items that can't be moved are covered with plastic and/or drop painter sheets
All floors are protected with drop cloths
All door knobs and associated hardware are protected.
Electrical switch and power outlet covers are removed or masked
Peeling paint is scraped and sanded
Holes and cracks are patched
Patchy wall areas are sanded and primed
Re-texture new patches, if needed
Masking tape and drop cloths are removed
Floors are swept or vacuumed
Furniture and hardware are carefully placed back to their original position
All garbage, tools, and equipment are removed