Helping Those in Need
We're fortunate to have a successful business. And we want to share that success with others less fortunate. This worldview led us to partner with like-minded organizations to found Buckets of Love, a growing initiative to feed, clothe, and comfort through the holiday season those in need in our community.
Helping people in need and giving back to communities we serve are of paramount importance to our company. In 2012, we kicked off the Buckets of Love campaign to help feed families during Thanksgiving. To date, we have provided over 2,700 Thanksgiving dinners to our neighbors!
Each Christmas, Buckets of Love brings warmth to the homeless and others in need with a new sleeping bag and warm goodies such as socks, gloves, blankets, and waterproof ponchos. We have provided over 1,250 Buckets of Love in partnership with the Midnight Mission to reach people in need.
This is an important program that's significantly grown over the past few years and speaks to the character of our company. It's part of the greater purpose we serve.
We plan to continue to foster its growth and explore the opportunity to branch in onto its own – enabling growth beyond our community to touch the lives of countless people in need.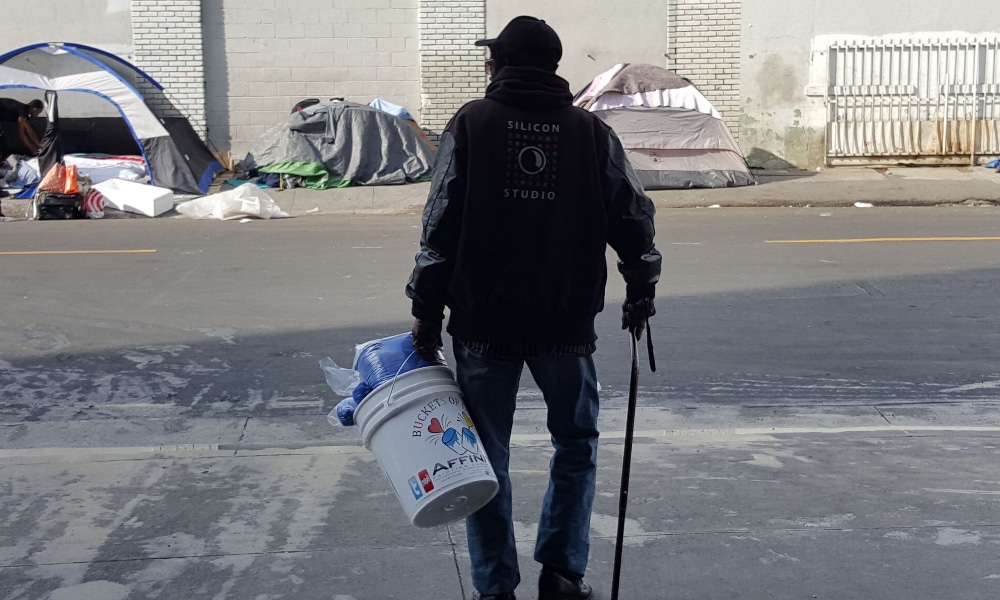 Sample Problem As well as Reply Pertaining to School assignment Aids One of the major benefits of using the internet being a origin regarding details are it offers you the ability to acquire free sample query and also solution for term reports. These types of test reports in many cases are served by teachers, instructors, as well as course instructors, and they also provide a ideal program to find out how to do my paper write a term papers. Many lecturers present these kind of sample papers as part of their particular program content and so they help in giving the scholars a thought as to what document needs to be created and the ways to coordinate the several information. A suitable knowledge of the actual cardstock framework is extremely crucial if one would like to write an excellent cardstock for class.